Freya Portfolio - Custom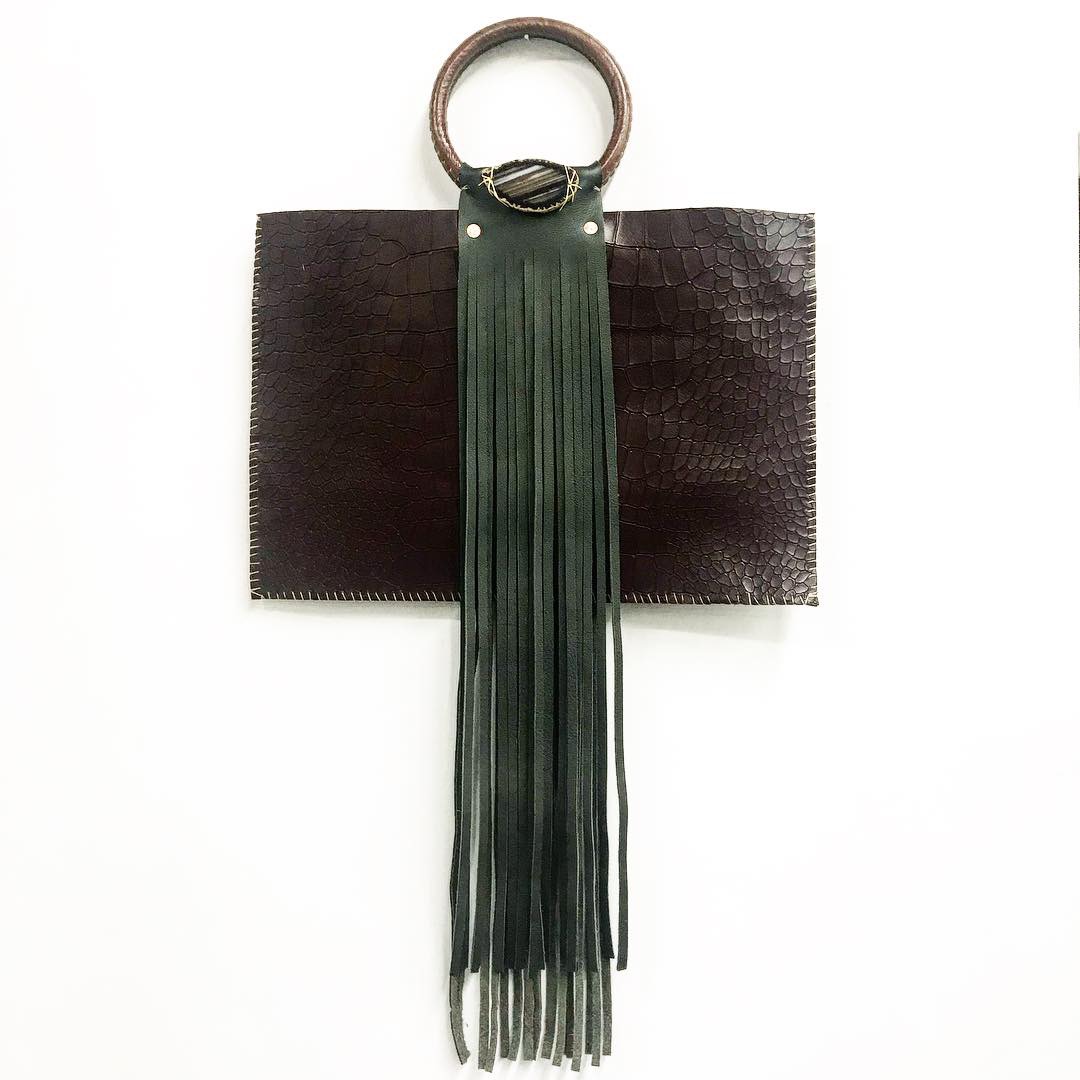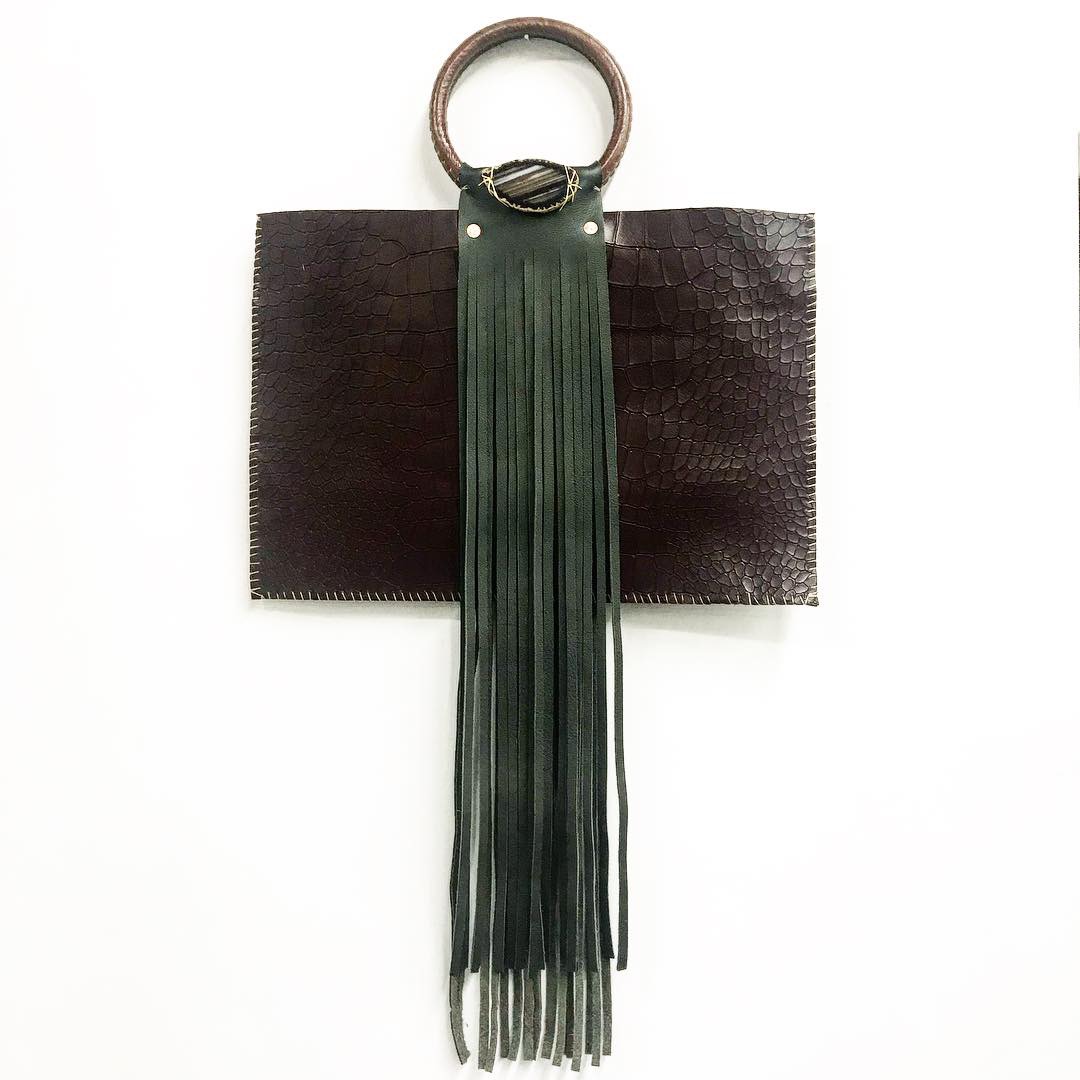 Freya Portfolio - Custom
The Freya-
This gorgeous handbag is built from genuine Midwest leather. Freya, is created with contrasting colors, an stunning agate embellishment or geometric design, and gorgeous fringe. Carry this bag around and know you own a one of a kind bag. Sophisticated yet embracing rocker chic. Each bag ordered will be slightly different. Every flap is cut from the best and most dynamic edge of the leather. Each agate slightly varies in their own unique beauty.
The Bag-
16 inches wide by 11 inches in height
Leather Body
Agate Embellishment or Geometric Design
Hand-stitched Leather Handles
Rivets
Jay, designs and creates all of her handbags. Every handbag is imagined first by laying out the leather. She envisions each bag by the shape of the leather and how dramatic the edges are. From there Jay creates. Every handbag is made with care, passion, and love. If you are ordering a bag, please allow up to 2 weeks to construct your one of a kind piece. We are excited for you to rock this "Jay Bag!"